Before contacting the WiFi Monitoring Software developers, please allow few minutes to read carefully the following steps:
Check the version of your product (here). If you don't have the latest release, please go to our purchase page and install the current release available online.
If you still have difficulties, you can submit a request and will usually receive a reply within four business days. If you require assistance using our products or have any comments, please feel free to contact us. We will try to respond to all requests, but please be patient. If you are a licensed customer, please include your Order ID in the subject for priority customer support.
General Information
» winairsnort(dot)info(at)free.fr
If you have a general question about our products, please feel free to contact us.
Sales
» winairsnort(dot)sales(at)free.fr
Contact our sales team if you have any questions on pricing, invoicing, order tracking or need your license key re-issued. Advertisers, resellers or affiliates may also use this address to contact us.
Technical Support
» winairsnort(dot)support(at)free.fr
If you have a technical question or issue, be sure to provide us with a adequate detail so we can get back to you with a solution. Please do not forget to tell us which product you are using, version number, and your operating system.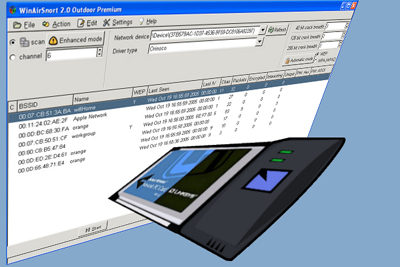 We are a team which is still in development and we are currently seeking talented and motivated Visual C++ programmers who would be interested in working with our team of developers. We are looking for people who have good knowledge of C/C++ with specific experience of writing Windows Drivers / API development (of particular interest would be Network Drivers).
If you have already programmed a packet protocol driver sample, or a graphic interface in Visual C++ closeness to WinAirsnort Graphical User Interface, we would be pleased to received your fully project work at winairsnort(at)free(dot)fr.

If you are highly motivated and would like to join a young and creative team, please feel free to contact us at winairsnort(at)free(dot)fr

The WinAirsnort Product Team.